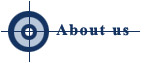 Our company 'Panchal FabricatorsPvt Ltd' was established in 1995.
Company is engaged in heavy as well as light metal fabrication of moulding machine parts such as machine bedfeed hopper, tie bar, deckle, safety frame, oil tanks, air tanks etc.We also fabricate wind mill components & rolling mill components.
Our 2000 sq. mtr. plant is located at wagle estate is well equipped with machining facilities & modern calibrated instruments.
All kinds of light as well as heavy jobs are fabricated, machined & assembled as per G.A. dwgs & given technical specification from the client.
We undertake all kinds of jobs fabricated from m.s, s.s, & alloy steel with thickness ranging from 6 mm to 75mm.
Our Services | Quality | Our Facilities